John Kasperowicz, AIA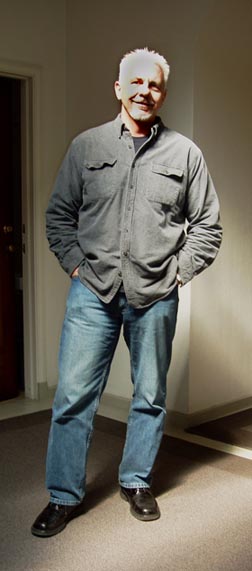 With more than thirty years of experience in the design and development of theme entertainment projects, John Kasperowicz, AIA has gained international recognition as a leading specialist in the conceptualization and implementation of theme parks, entertainment venues, casinos, resorts, restaurants and retail centers.
During his eight years with Walt Disney Imagineering, John helped to develop EPCOT Center, World Showcase, and the master plan for Tokyo Disneyland. He subsequently worked in creating concepts for Disney's Pleasure Island, a zone of six nightclubs at Walt Disney World and Disneyland's ToonTown children's attraction.
In 1982, John designed the first themed entertainment casino in Las Vegas, with volcanoes, roller coasters, a water park and virtual reality nightclubs. He was also chief architectural designer for the Bullwinkle's chain of Family Entertainment Centers. As principal architect at Knott's Berry Farm, John led expansion efforts that resulted in the development of the popular series of Camp Snoopy Theme Parks.
After establishing his own successful design firm, John's team of architects, show and interior designers, and planners created designs for projects that included master planning and attraction design of LegoLand, Warner Bros. theme parks in Spain and England, Ecocentrum cultural entertainment center in Manila, Raging Waters water park, Disney's Muppet 3-D Theater, and the Starland theme park in Australia. John's firm also designed several casinos, the Roy Rogers theme retail and dining center, as well as highly themed nightclub restaurants in Barcelona and Hong Kong as well a the COSI Children's Museum.
John and his team were instrumental in developing many of the designs for Disneyland Paris, including the design of Sleeping Beauty's Castle from the first artistic sketch through final construction. Recently John oversaw the theme construction of several casinos in Las Vegas as well as Native American casino resorts, and Tarzan's Tree House at Disneyland.
In 2003, the Kasperowicz-designed Toon City in Jeddah, Saudi Arabia was named top FEC in the World by IAAPA. In 2004, his Imagination Workshop children's museum in Temecula, California received a THEA award.
Most recently, John has provided programming, master planning, and theme design services on several theme parks, retail dining and entertainment centers in the UAE and Jordan. In China John consulted on the development of the Sanrio Hello Kitty theme park as well as a cultural center in Malaysia and a theme park expansion in Korea. In partnership with Phil Hettema, John was the design architect for the High Roller, the world's tallest observation wheel, currently under construction in Las Vegas.
John is a licensed architect in several states and is the founder of XPA.